Floral Guernsey Daffodil blooms for the first time
...and in time for the Spring Festival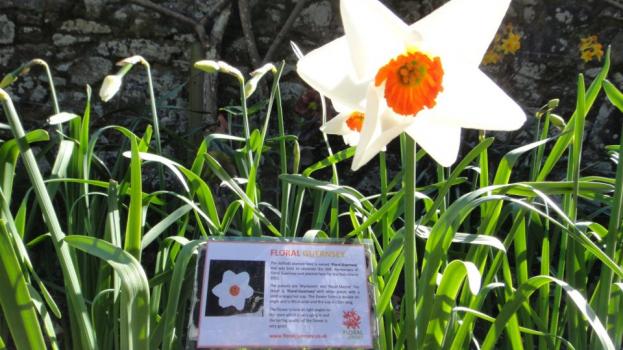 The Floral Guernsey daffodil, bred to mark the 20th Anniversary of Floral Guernsey has bloomed for the very first time!
Floral Guernsey was planted at the Victorian Walled Garden in Saumarez park in 2012 by breeder Ray Beckwork.
The parents are 'Wychavon' and 'Royal Marine' The result is 'FloralGuernsey'with white petals with a solid orange/red cup.
The flower forms a double tri- angle and is 90cm wide and the cup is 15cm long.
The flower is held at right angles to the stem which is very upright and the lasting quality of the flower is very good.